Appointment request
Take control of your pain and book an appointment today. Our unique approach will not only get you back on track, it'll also equip you with the tools you need to stay pain free, giving you the independence you crave.
"Whether it's recreation, work or daily activities that are affected, why keep struggling on with ineffective medication, pain and frustration when you could find relief with Alliance PT."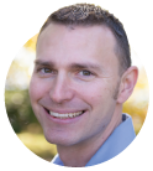 Philip Chamberlain
Owner and Physical Therapist
Other ways to contact us.
Need more information? Schedule a free consultation.
We know you may have many questions and that you have probably even tried PT in the past or are unsure if PT can even help.
Schedule a complimentary no cost and no obligation 15 minute free consultation to speak with one of our highly trained and experienced therapists. They will listen to you and answer your questions to help you determine if we can help.
As our patient you are hiring us to guide and partner with you and we believe you deserve respect, compassion and care as we undertake that journey together. The biggest compliment our patients can pay us is when they trust us enough to wholeheartedly recommend us to their family and friends.