Welcome to Alliance; a new approach to physical therapy.
Who wants to spend more time and more money than you need to get better? We believe a combination of thorough analysis, scientifically proven treatment combinations and genuine personal support enable people to understand their condition better and make fast, effective progress in their recovery. Whatever your age, pathology, fitness level and objective, we're with you all the way.
"Even more than his physical therapy expertise, my favorite thing about Phil is his 'Bedside manner'.  He is wonderfully patient, kind, interesting, perceptive, and has tremendous people skills."
Our highly skilled techniques and specialized programs
Spinal and extremity manipulation
While most therapists might mobilize a joint, not many are trained and skilled in manipulating them. Manipulation is like the antibiotic of the neuromusculoskeletal system and has been proven to produce almost immediate improvement to pain or dysfunction.
Dry needling / Ultrasound dry needling
Dry needling (Western medical acupuncture) involves inserting fine monofilament needles into muscles, tendons, ligaments, fascia and scar tissue. This technique has delivered proven results for many chronic and subacute conditions.
Prescription corrective exercises
Our therapists use exercise like a prescription medicine. They will select the most appropriate exercises for you, show you how to perform them effectively and tell you how many you need to do, just as a doctor would prescribe medication.
"When I was 10 years old I experienced a brain aneurysm, leaving me paralyzed on the left side of my body. I've worked with many therapists over the years but Phil's talent is on a completely different level."
Karina Chandler
Hiker and road biker
"What a spectacular PT experience. These guys are just FANTASTIC. They really take the time: a full 60 minutes, working with or actively supervising every patient. Truly a stand out operation. After too many PT experiences to count in NYC & LA, Alliance PT blows the doors off any PT I've ever experienced.
"Working with Josh has been wonderful. Both professional and friendly; knowledgeable yet able to explain things so that this layperson can understand. Phil has worked with me to make it all happen financially. Alliance Physical Therapy is indeed the best."
Alliance Physical Therapy have built an enviable reputation for innovative techniques and exceptional results.
Based on site at Martin's Point, Portland since 2015 we use unique treatment plans that combine manipulation, dry needling and prescription corrective exercises in partnership with our patients to get the best possible outcome.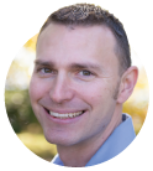 Philip Chamberlain
Owner and Physical Therapist
We accept nearly all major insurance plans
Let's see how we can help you.